Embody the truth of your light.
I work with a blend of intuitive energy reading and powerful energy healing to support your highest healing experience. I am here to help facilitate transformation in your life and help align you back to the truth of your own knowing, and  the wisdom of your own soul. My purpose is to  help you release the stagnant and stuck energies your body and spirit may be holding onto so you are able to embody the fullest expression of your innate divine light.
We are living in a time of great change. We are being called to evolve beyond our limiting beliefs and habits, and step into the river of transformation. My role as an energetic guide and healer is to help you see the energies you may be holding onto that are not serving you, and help you release them so you can create your life with more confidence and clarity.
I am a trained clairvoyant psychic, multidimensional energy healer, and Usui Reiki Master. I have been studying clairvoyance and intuitive energy healing at The Berkeley Psychic Institute since 2020. I graduated from the Intensive Clairvoyant Training Program as a Reverend through The Church of Divine Man, and have consecrated my gifts in service to the healing and awakening of humanity.
I offer Clairvoyant Psychic Readings and Reiki Lightbody Energy Healings sessions to support people on their spiritual and healing path. I also offer 1:1 customized Psychic Development Mentorship Training to help empower people about their intuitive awareness and abilities. Psychic development helps you heal yourself, and co-create your highest timeline with the Divine. This 1:1 Mentorship Training is called "Activate Your Intuitive Mastery," and it is open for enrollment. This is an eight week Psychic Development Training Program to support your embodied Spiritual Growth and Evolution.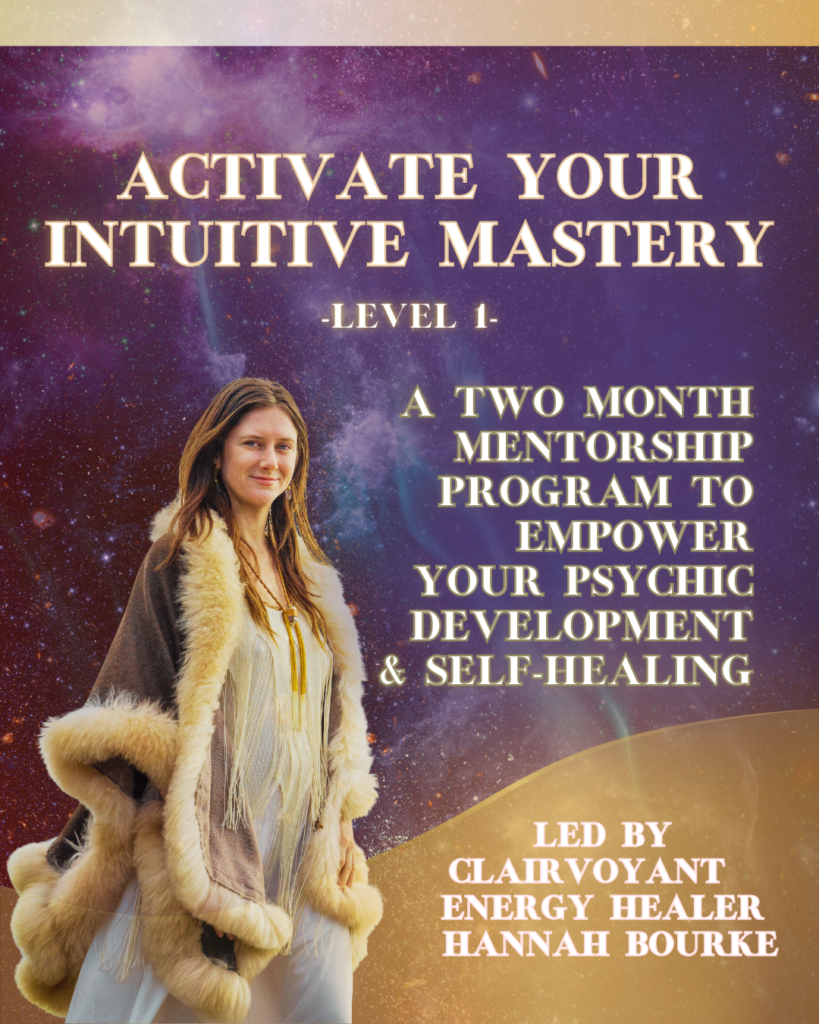 Activate Your Intuitive Mastery: Level 1
A Two Month Mentorship Training to Empower Your Psychic Development and Self-Healing
Features:
–Weekly 90 minute one-on-one customized Spirit-Led psychic development and self-healing mentorship training sessions (8 personalized sessions).
–Advanced spiritual practices to catalyze your soul embodiment and gain confidence in who you are as a Spirit in human form.
–Energetic mastery in your ability to manifest your highest timeline and co-create with the Divine.
–Self-Healing tools and techniques to clear foreign energies/past trauma out of your space and anchor the light of your Higher-Self into your body, mind, and Spirit.
–Skills development in psychic aura protection, energetic boundaries and awareness.
–Behind the scenes activations and healings to support your growth and highest timeline alignment.
–Customized continued growth and education journey, next-steps plan and continued development.
–Live In-Person Option or Remotely over Zoom.
What You Will Gain:
–Life-long Psychic Tools That Will Allow You to Operate in Energetic Integrity with Your Soul Purpose.
–Activations of your Intuitive Awareness: real skills and techniques for maintaining an impeccable energy field and empowered self-confidence in your ability to Manifest.
–Self-Healing practices that will catalyze your spiritual growth and allow you to shine your brilliant light in this world like go for the new career or share your truth more.
–The ability to "Set The Energy" for how you want to experience your life, including in your home, your business, your relationships, your healing and your Spiritual development. 
Enrollment Is Now OPEN for this 1:1 Psychic Development Training to empower your conscious awareness, self-healing, and manifesting your highest timeline.
Reach out to me directly by email at SacredLightAlchemy@gmail.com
to sign up and for more information.
Psychic & Healing
Services
Book a Clairvoyant Reading or Reiki Lightbody Aura Healing session.

Readings and healings are available in-person as well as remotely over zoom.

In-person session locations include my home healing studio in San Anselmo and
The Eleventh House in Fairfax.

You are invited to join this monthly women's circle facilitated by Hannah Bourke at The Eleventh House in Fairfax, California.
This is a circle devoted to the Healing and Empowerment of the Feminine. This candlelit ceremony is focused on psychic development and self-healing through powerful guided meditations, activations of your intuitive awareness, and sound healing.
The next ceremony takes place Wednesday, December 13th at 7pm. More information and tickets are available in the Eventbrite Invitation linked below.

-TESTIMONIALS-

Client Feedback From Clairvoyant Psychic Readings & Intuitive Energy Healing Sessions: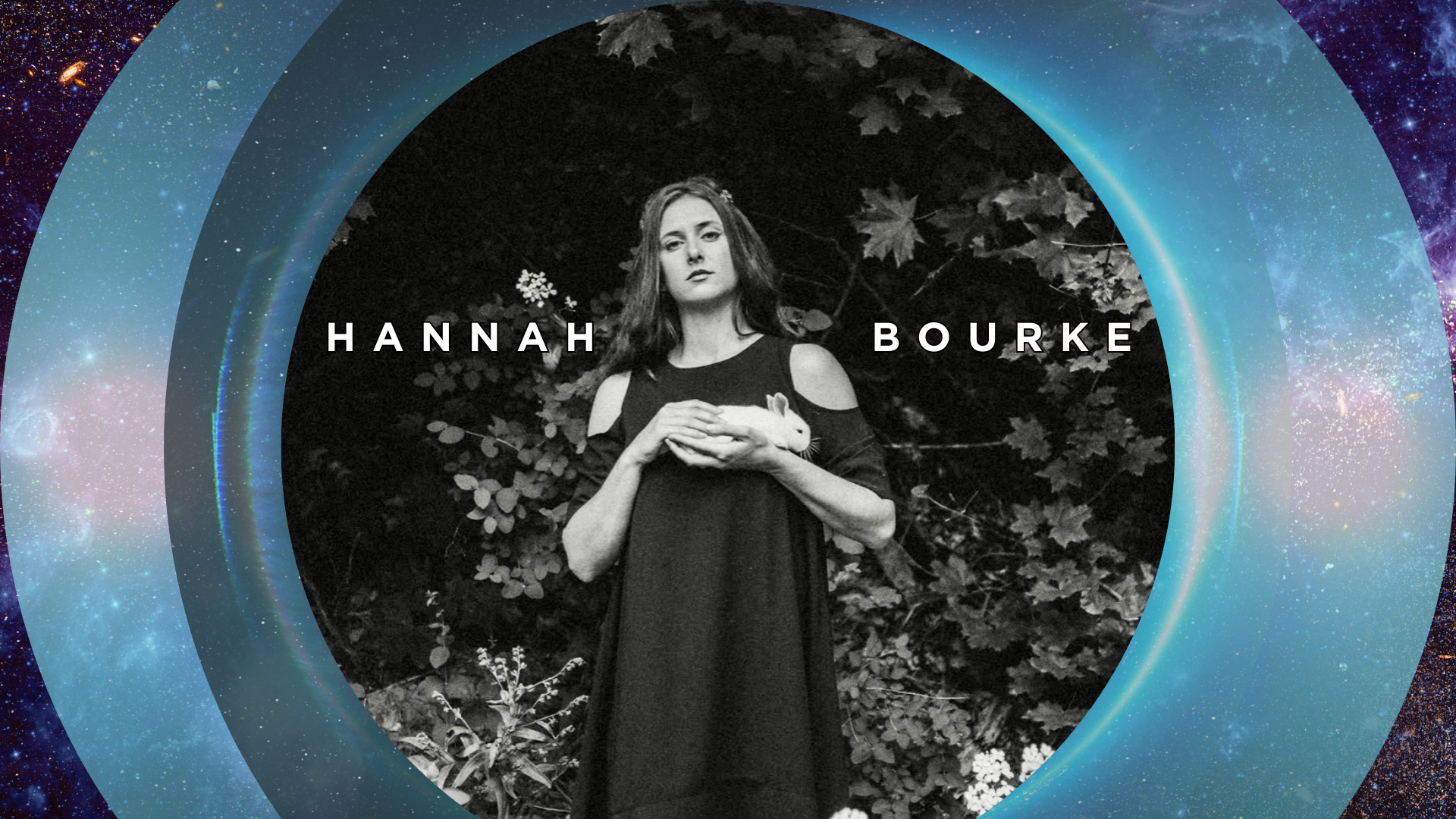 Spiritual healing through music
Hannah Bourke is an open channel for healing songs to flow forth into our world. Her music celebrates the beauty of nature and the divine mystery, calling us all to go deeply within ourselves to connect with truth.
Humble Like The Jungle (LIVE)
This song is a call to action for all the seers, healers, and spiritual warriors within each of us to come together in service to the divine and all life.
I am swift as the wind blows
I am holy fire
I am pure as water
I am Earth's Daughter
Studio Recording for Humble Like The Jungle. Written and Performed by Hannah Bourke.